Jonah Goldberg appointed as Head of Canada, Liberty GTS
February 10, 2021
Categories: Announcements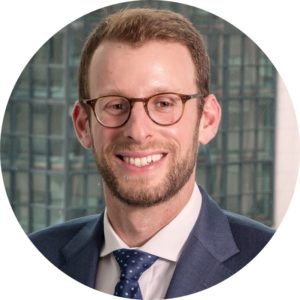 Despite the unique challenges faced by our industry last year, Liberty Global Transaction Solutions (Liberty GTS) finished the year with strong results. As our business continues to grow both locally in Canada and in international markets, it's become evident that we need a clearer structure to provide best-in-class solutions.
Effectively immediately, Jonah Goldberg has been appointed to the role of Head of Canada, Liberty GTS. In this newly created role, Jonah will continue to lead and grow Liberty GTS' transaction insurance business in Canada. He will also remain the primary contact for all Liberty GTS business in Canada.
This appointment is one of many recent changes within our Americas team, which will lay the foundation for the expansion of our teams to match our rapidly growing book of business.
About Liberty GTS:
Liberty GTS is a leader in M&A Insurance. Liberty GTS has team members located in 10 offices in eight countries. The Liberty GTS underwriters typically close in excess of 800 deals a year and average more than eight years' direct M&A experience across a variety of industry sectors.
The Liberty GTS Americas team has locations in New York City, Boston, Houston and Toronto and is committed to providing a market leading R&W insurance product and exceptional service levels for transactions in the United States, Canada and Latin America.
The Liberty GTS Americas underwriters have extensive M&A experience gained in top law firms and investment banks and have a broad range of sector expertise. Our team are well positioned to underwrite domestic and cross-border M&A transactions, supported by GTS colleagues in other jurisdictions around the globe using local expertise to deliver seamless, expert underwriting of even the most complicated deals. We have the ability to write up to $200 million per risk.