Navigating cross-border solutions? Why Canadian businesses keep choosing Liberty Mutual Canada
November 16, 2020
Categories: Insights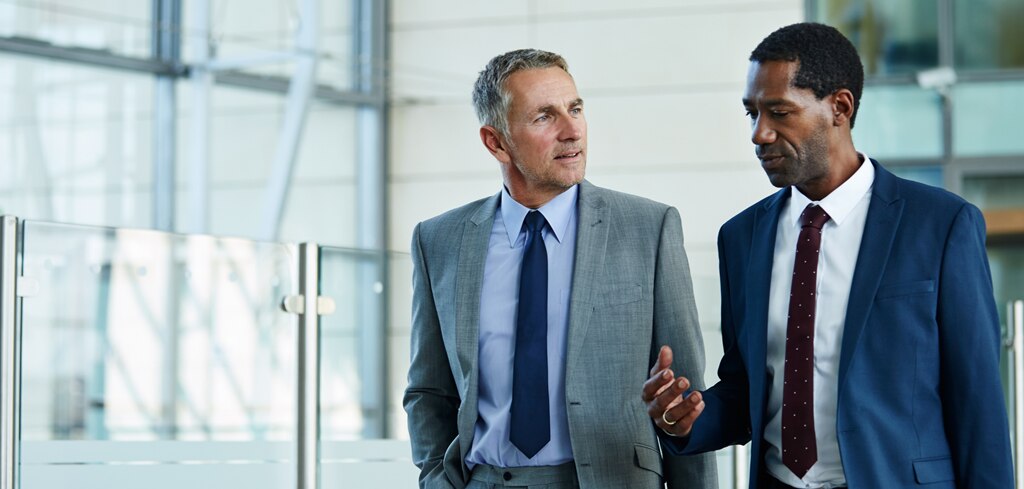 Speed, flexibility and innovative thinking are essential when it comes to managing cross-border risks. For almost thirty years, we've been focused on helping Canadian businesses chart a path forward as they look for a comprehensive property and casualty program south of the border.
Province by province. State by state. An unprecedented closure
Cross-border solutions are the foundation on what Liberty Mutual Canada is built upon. Unlike provincial borders, regulatory and admitted requirements vary significantly state by state, making technical expertise as well as regulatory knowledge of the utmost importance when managing risk placement. For nearly three decades, Canadian companies with U.S. subsidiaries have been able to rely on our local underwriters in Calgary, Edmonton, Montreal, Toronto and Vancouver to protect their businesses.
Our teams deal with U.S. exposed risk on a daily basis. When the Canada/U.S. border closed, our underwriters and staff already understood the nuances of navigating provincial and state regulations and were able to quickly respond to questions and concerns. And with changing government guidelines and restrictions on both sides of the border, our nimble Canadian team is uniquely positioned to deliver forward-looking solutions because of our ongoing partnership with Liberty Mutual in the U.S.
The whole middle market toolbox
There's more to Liberty than ever before. We offer the capacity, products, and services needed by mid-sized Canadian domiciled businesses with operations in the U.S. With Liberty, cross-border commercial risks can be bundled into a package, or offered as stand-alone coverage, and delivered by underwriters that partner with our in-house risk services team. We have the authority, autonomy and expertise to make decisions to place cross-border business by partnering with our counterparts in the U.S.
We also know how to deconstruct risks and customize solutions for middle market clients, and are proud to support a broad array of major industries.
A stand-out solution. Stand-alone and package protection for U.S. workers compensation.
Crossing the border has never been easy. But for many Canadian businesses, growth potential makes U.S. markets essential to the bottom line. And this is why our dedicated team of underwriters have deep knowledge of individual state workers compensation regulations and requirements.
Whether it's a U.S. workers compensation policy or an entire program, we simplify the purchase and management of your client's insurance-based package.
Unparalleled understanding of emerging cross-border risks
Multi-million dollar settlements are the new normal. Breaking news headlines confirm that U.S. jurors have more sympathy for injured plaintiffs and there is a greater focus on punishing offending companies. New and changing liability exposures mean that damages awarded in U.S. lawsuits are at an all-time high.
For example:
$81M awarded for injuries suffered during a shooting at a store parking lot – Georgia, 2019*
$101M awarded for injuries suffered as a result of impact from a truck driver under the influence – Texas, 2018**
$115M awarded for injuries suffered during an airport shelter collapse – Illinois, 2018***
Escalating verdicts, litigation funding, and traumatic brain injury are just three reasons why the cost of claims are going up. As an example, medical related claims are on the rise because of rising medical costs, opioids, wellness initiatives as well as the inherent complexity of managing medical related risks.
Along with the staggering expense of legal decisions, liability risks are more complex than ever. Canadian companies with a physical presence in the U.S. are also becoming increasingly exposed to violent events, technology risks, and the subtle new exposures of the sharing economy.
Working with U.S. exposed risks every day, we are experts at helping businesses navigate the constantly changing liability landscape.
Every single claim gets the attention it deserves
Worst-case scenarios happen. And when a claim occurs in a U.S. state, the pressure is on to deliver on client expectations. This is where Liberty Mutual excels, and our industry and loss specialists are ready to assist with complex as well as large exposures.
We are constantly investing in industry-leading people, resources, and operations in order to be a flexible, responsive partner that simplifies the claims reporting process. Each and every claim is handled with care to ensure all claims are fairly and expediently resolved. Even a single claim represents a risk to operations, employees, and reputation, and that's why we are proud to support clients when they need us most.
Charting a path forward during COVID-19 and beyond
As state and federal guidelines contract and expand in response to COVID-19, our team in Canada is keeping watch and helping clients and brokers navigate new and emerging risks south of the border. Delivering consistent support while remaining open for new business opportunities during this challenging time remains our top priority.
As a reliable and financially stable insurance partner, we are empathetic to the challenges clients and brokers are embracing today and foreseeing tomorrow. Now more than ever, it's essential for brokers, clients, and insurers be proactive when anticipating and managing cross-border risks. Our local underwriting teams continue to deliver service, compassion, flexibility and innovative thinking.
As COVID-19 continues to impact Canada, the U.S., and the world, businesses are facing an uncertain future. We care about the health and safety of our employees, customers, and communities and are sharing resources to help keep you informed.
Sources:
* Taylor v. The Kroger Co., No. 15A57407E3 (Ga. State Ct. Dekalb Cnty. Apr. 18, 2019)
** Patterson v. FTS International Manufacturing, LLC, No. 356-15 (Tex. Dist. Ct. Upshur Cnty. July 14, 2018)
*** Darden v. City of Chicago, No. 2015L008311, 2017 WL 4918138 (Ill. Cir. Ct. Aug. 23, 2017) (verdict of $148 million); Daniel Siegal, "Chicago Pays $115M to Woman Paralyzed at O'Hare Airport", Law360 (Jan. 16, 2018) (settlement of $115 million).