Why COVID-19 accelerated the hardening financial and professional liability market
September 30, 2020
Categories: Insights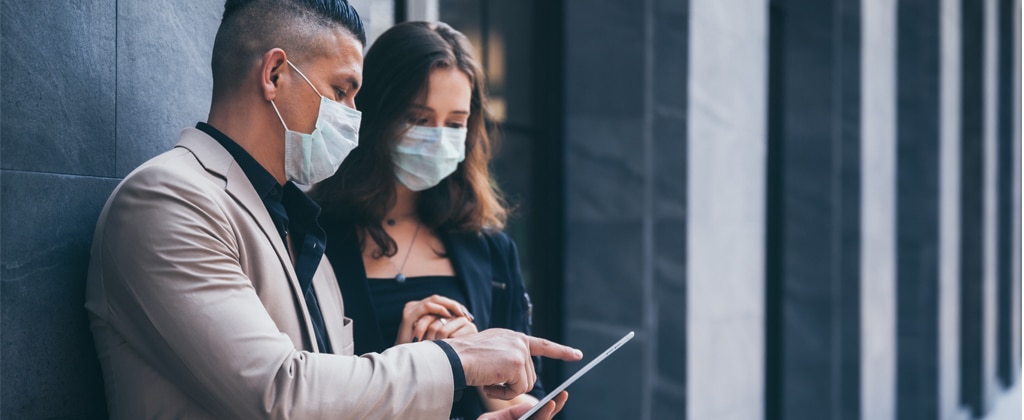 In this article David Barry, Vice President, Head of Financial and Professional Services for Liberty Mutual Canada, provides insight into how market conditions are impacting liability options for Canadian businesses.
COVID-19 and the continuing hard market
The financial and professional liability market started hardening in 2019 due to unsustainable pricing levels over a number of years, paired with poor industry performance. Throughout 2020, the potential for increased Directors and Officers (D&O) claims activity from an expected spike in bankruptcy filings as a result of COVID-19 continues to harden the market. At the same time, the impact of social inflation and rising settlement costs have increased the average cost of claims.
In addition to the current market conditions, insuring financial and professional liability clients domiciled in Quebec has become a major challenge. This is due to the application of the Civil Code which, in many cases, has resulted in significant legal costs and settlements that extend beyond policy limits.
Capacity reductions, rate increases, and a notable tightening of new business appetites were already occurring in the marketplace, and these challenges have been amplified by COVID-19.
Capacity reductions. Rate increases. Tightened new business appetites.
The impact of COVID-19 continues to be widespread and far-reaching as the deeper implications of an economic slowdown continue to unfold. We expect continuing challenges for the retail, transportation, hospitality, tourism, oil and gas, long-term care as well as construction industries. Generally, we see economic uncertainty continuing to challenge all Canadian businesses. For instance:
Looming reductions and/or elimination of personal and corporate government COVID-19 recovery support.
An overall tightening of the credit market which may spike an increase in bankruptcy filings.
Economic instability that may lead to increasing Directors and Officers claims.
And, if conditions continue or worsen in 2021:
Employee terminations / layoffs may increase risk exposures in Employment Practices and Fiduciary coverages.
More people accessing investment funds in defined benefit plans earlier than anticipated.
Fees paid to third party suppliers may be more highly scrutinized as businesses focus on cost containment.
These competitive realities are making it more difficult to find appropriate coverage for challenging classes of business. We anticipate that hardened market conditions and selective underwriting in financial and professional lines may continue well into 2021. As a result, we are seeing a shrinking level of capacity, higher rates and tighter terms and conditions to enable sustainable bottom line results.
Fewer insurance markets are willing to come to the table.
Due to changes in risk appetite, reduced capacity or, in some cases, a complete exit from the market, there are now fewer Canadian insurance providers that are open and willing to entertain new business. This has resulted in a material increase in financial and professional liability submissions.
As more challenging risks experience material changes in terms, conditions and pricing, proactivity is key. It's important for brokers, clients, and insurers to start the renewal process earlier. Above all, ensuring clarity with respect to renewal intentions and any material changes in renewal terms is essential. In doing so, brokers can avoid taking their accounts to market on short notice.
While a lot has changed in the market over the past year, our commitment to servicing our clients and building long-term relationships hasn't.
During COVID-19, supporting our existing clients and remaining open for new business opportunities continues to be our priority. As a reliable and financially stable insurance partner, we are empathetic to the challenges brokers and clients are facing today and into the future.
During this global crisis, our local underwriting teams are striving to be appropriately empathetic, flexible, and remain focused on solutions-oriented thinking. You can rely on Liberty Mutual Canada to be your committed and stable partner.
How you can get ahead of the curve: transparency during renewal season.
We know that COVID-19 has businesses operating in uncharted waters. This is why our underwriters are working hard to deliver practical advice and thoughtful insurance solutions.
Now more than ever, it's important to know what has changed, what is staying the same and to set expectations. Information and communication are essential to successful navigation of the new normal.
Here's how brokers and clients can take a proactive approach to uncertainty
Understanding Canadian industry loss trends can shed light on the unsustainable pricing, terms and conditions over the past five years. As noted by MSA Research:
The average five-year combined ratio for Directors and Officers is 117%, which includes an 84% direct loss ratio and a 33% direct expense ratio¹.

And the average five-year combined ratio for Professional Liability is 102%, which includes a 69% direct loss ratio and a 33% direct expense ratio¹.

Consider cost management options such as self-insuring certain aspects of the company exposure that could reduce premium. For example, we are seeing some clients choose a D&O policy with only Side A protection instead of the traditional ABC coverage, as it can provide critical non-indemnity protection to the directors and officers at lower premium.
Connecting through virtual meetings can provide invaluable insights for all parties. Assessing obstacles, submission concerns and building a successful risk transfer outcome can be a collaborative process.
As COVID-19 continues to impact Canada and the world, we understand there is significant uncertainty. You can stay informed on the latest trends by visiting Liberty Mutual Viewpoint, or by contacting your Liberty underwriter directly.
Source: 1 MSA Research